Real-World Experience
Guiding Your Business With Insight & Skill
Securities Offerings & General Counsel Attorney
in Boca Raton, Florida
James G. Dodrill
Attorney at Law
I have always had an interest in business and business deals. After working at one of the world's largest law firms, I started my own business, formed a team and helped grow it from concept through its initial public offering, raising millions of dollars in funding and achieving sales in 17 states along the way. After the IPO I transitioned out to start my law firm and since 2000 have used my legal background and business experience to help businesses ranging from pre-revenue startups to those having over $100 million in annual revenue grow and achieve their goals. I enjoy both the intellectual part of business law and using creative methods to provide inventive solutions that help entrepreneurs. I have assisted in large-scale mergers and acquisitions and helped guide companies through complex transactions. Handling transactions and making the pieces of the puzzle come together is my focus. I love learning about my clients and their companies and I look forward to helping you accomplish your dreams in Florida or anywhere else nationwide.
MORE ABOUT ME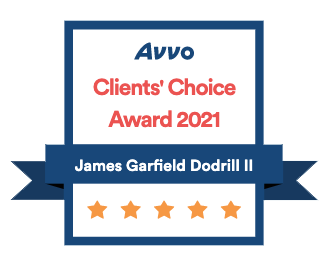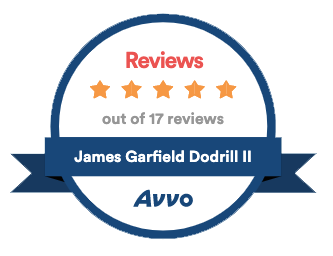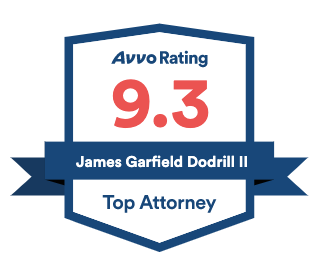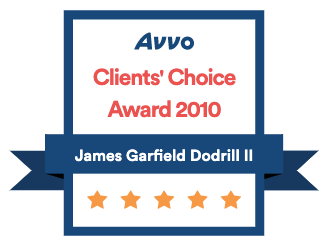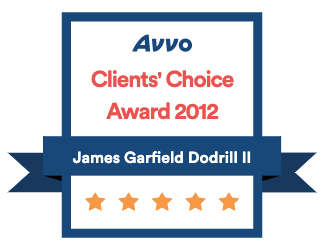 I've Been in Your Shoes & Understand The Services You Need to Succeed
At The Law Offices of James G. Dodrill, P.A., your company can take advantage of the extensive skill and experience I have acquired during my career practicing business law. Whether your business needs to be formed, is just starting out or is already operating on a large scale, you can benefit from my services.
There's No Substitute
For Experience
As an entrepreneur myself, I offer insight that goes beyond that of a regular attorney who just sits behind a desk dealing with legal matters. I have real-world business experience in starting and growing a new business and the complexities and obstacles that arise along the way. With my knowledge of handling liquidity events, you can put your company in a position to achieve real success.
Personalized Strategies
I recognize that your business is uniquely yours, with its own details and structure. When you choose to work with me, we will work together to map out a creative and effective strategy that is customized to suit the needs of your company moving forward. I always keep my client's best interests at the forefront as we prepare for growth and the future.
What Attorney Dodrill
Offers You

Knowledge

Experience

Dedication

Collaboration

Big-Firm Exposure

Entrepreneurial Practice

Creative Solutions
Get the Help You Deserve
Experienced Securities Offerings Services
Whether you're forming a business, expanding its services, or embarking on a capital project, you'll need funding to support your goals. I've been working in corporate and securities transactions since 1988. My law firm can help private and public companies raise money legally and make strategic decisions on structures and types of offerings to pursue.
Testimonials
"Mr. Dodrill was excellent! Very professional and efficient in handling our matter. He understood our needs and worked relentlessly to make sure our interests were protected. We are very appreciative of his help and will definitely recommend to family and friends. Thank you!"
"An excellent attorney, empathetic to clients' needs and concerns. Available, knowledgeable, and honest. We have used Mr. Dodrill over a number of years and he has always lived up to our expectations."
"I have worked with Jim for many years with my startup company. He is very knowledgeable, patient, has a fast turnaround of documents and information, and is such a pleasure to work with. He makes himself available whenever needed and always has a pleasant and courteous disposition. Highly recommend."
Big Firm Experience With a Personalized Approach
When starting a new business enterprise, the legal realities and complications can be overwhelming. Having access to the skill and knowledge of a uniquely qualified corporate and business law attorney can help you understand the challenges and plan for a successful future for your company.
At The Law Offices of James G. Dodrill, P.A., I have been helping clients with securities offerings and other needs for decades. I know how to start a business, build it up through IPO, and have a liquidity event for its success. My legal knowledge and background as an entrepreneur provide a unique combination that allows me to guide you through your company's legal matters and offer creative solutions to problems that arise.
Any enterprise, large or small, can benefit from having a skilled business attorney on board to provide direction in important decisions. Companies live and die based on the strength of their contracts and the choices they make, so putting my abilities on your side will help protect your business now and in the years to come.
If you are starting a business, and seeking assistance in securities offerings and compliance, mergers & acquisitions, fund formation, or general counsel services, I have the knowledge your company needs. I proudly work with clients throughout Florida, including Palm Beach and Fort Lauderdale, as well as those nationwide. Call my office today to schedule a consultation today.